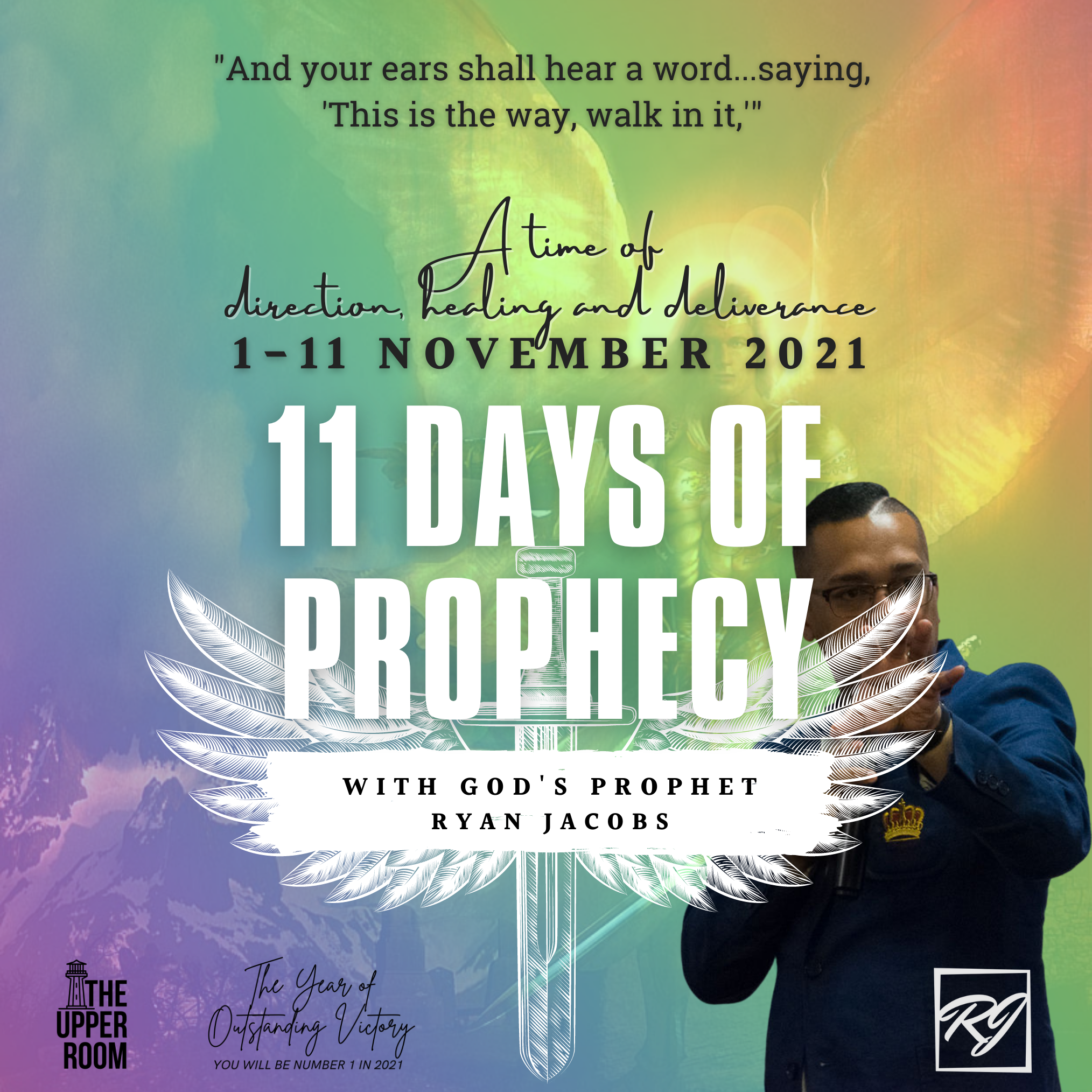 11 DAYS OF PROPHECY
Join us for 11 DAYS OF PROPHECY with God's prophet, Ryan Jacobs.
It will be a time of direction, healing and deliverance.
"And your ears shall hear a word…saying, 'This is the way, walk in it,'"
* NB.
DRESS CODE: CASUAL
PLEASE NOTE THAT THE ORGANISER RESERVES THE RIGHT, TO HANDLE AND EFFECT BOOKING CONFIRMATIONS AND SEATING IN AN ARBITRARY MANNER.