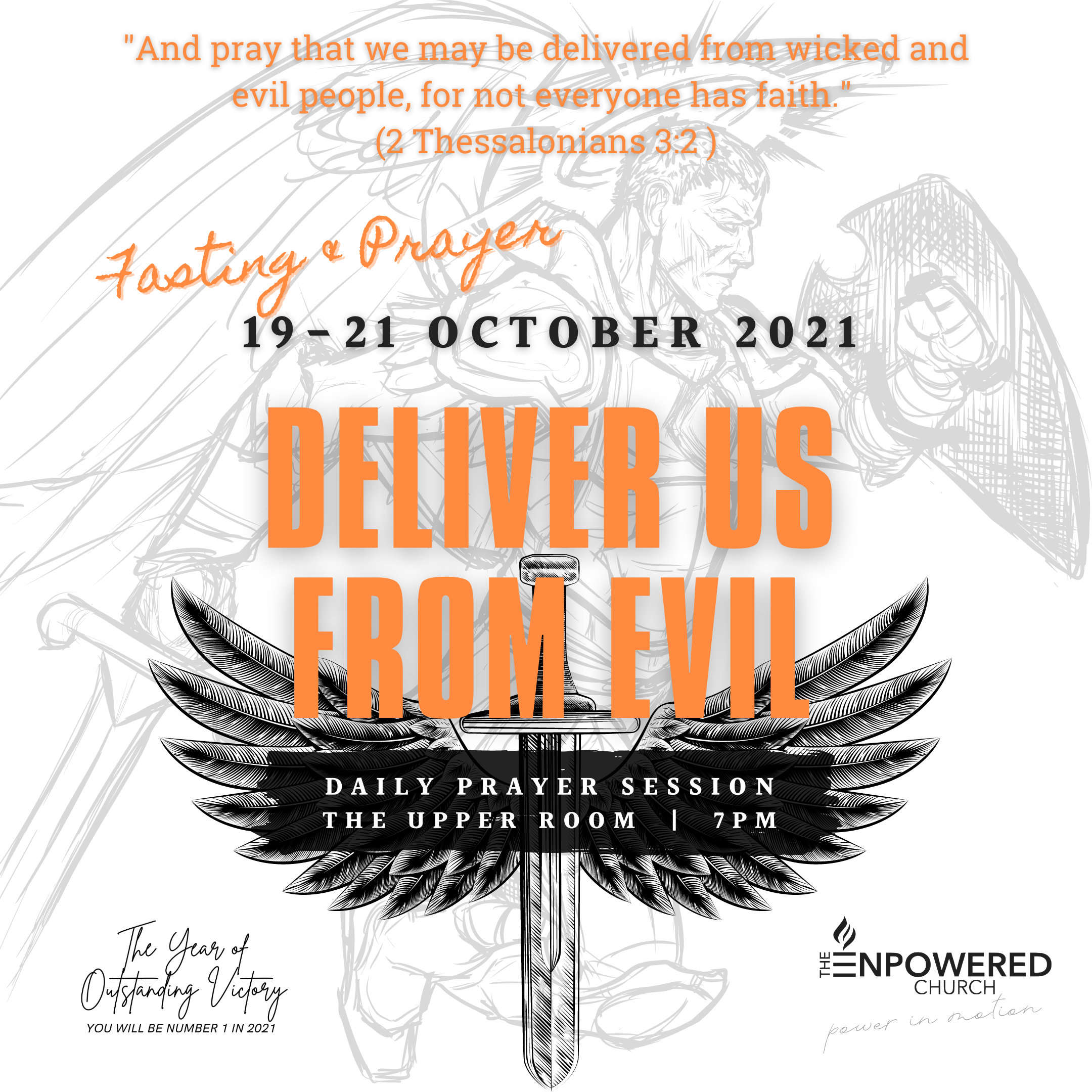 DELIVER US FROM EVIL Prayer Session
This special prayer session is specifically for those participating in the DELIVER US FROM EVIL Fasting & Prayer.
* NB.
DRESS CODE: CASUAL
PLEASE NOTE THAT THE ORGANISER RESERVES THE RIGHT, TO HANDLE AND EFFECT BOOKING CONFIRMATIONS AND SEATING IN AN ARBITRARY MANNER.
The Pre-register ticket sales has ended!