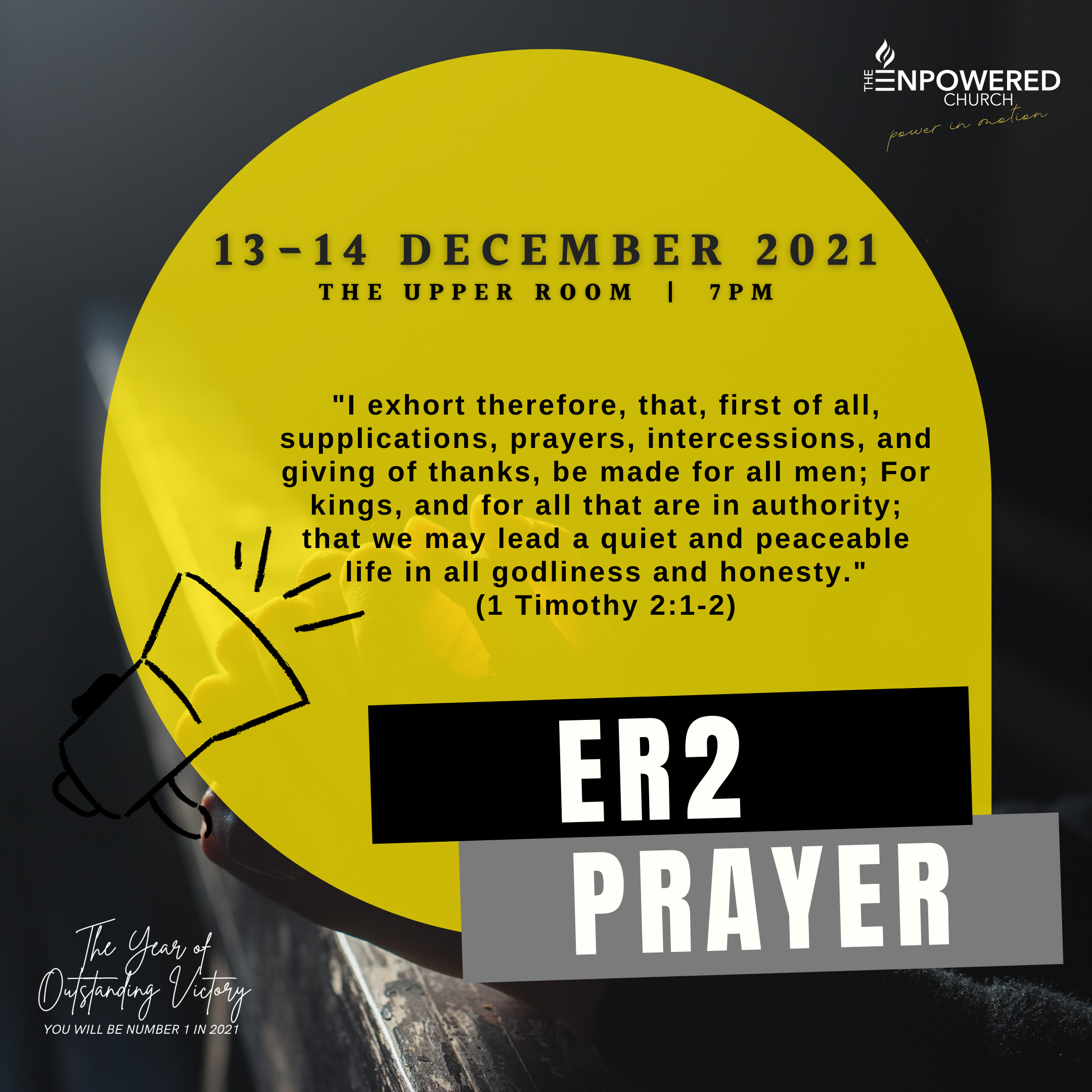 ER2 Prayer Programme
Join us for this special 'ER2 Prayer Programme' as we pray for our nation, its leaders and its people, within the will and purposed of God.
* NB.
DRESS CODE: CASUAL
PLEASE NOTE THAT THE ORGANISER RESERVES THE RIGHT, TO HANDLE AND EFFECT BOOKING CONFIRMATIONS AND SEATING IN AN ARBITRARY MANNER.
The Pre-register ticket sales has ended!