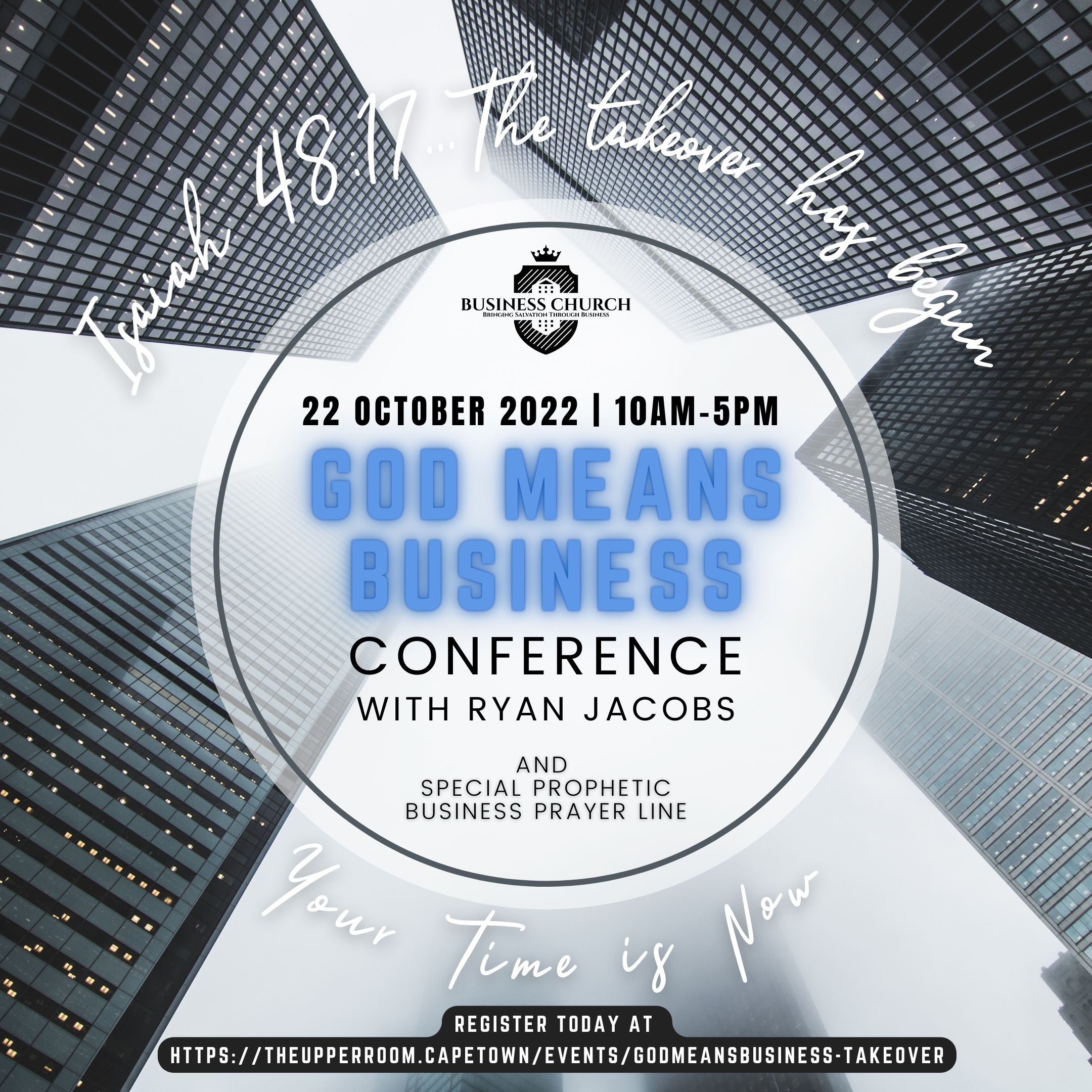 God Means Business Conference
Join Ryan Jacobs for the God Means Business Conference, a special day to focus on your call and grace for business.
The last few years has been devastating for businesses, careers and the job market. Business as usual is gone forever.
It is time for life and business unusual. The question that everyone is indirectly asking is, Can these bones live?
There is an ancient spiritual way to approach life, business and your career. An innovative way that will bring every dead thing back to life. Faith by the power of God is ready to resurrect your future.
Are you ready? Heaven is pouring out new life and opportunities. Come and stand under the deluge.
Isaiah 48:17…The takeover has begun. Your Time is Now
The Request Registration ticket sales has ended!