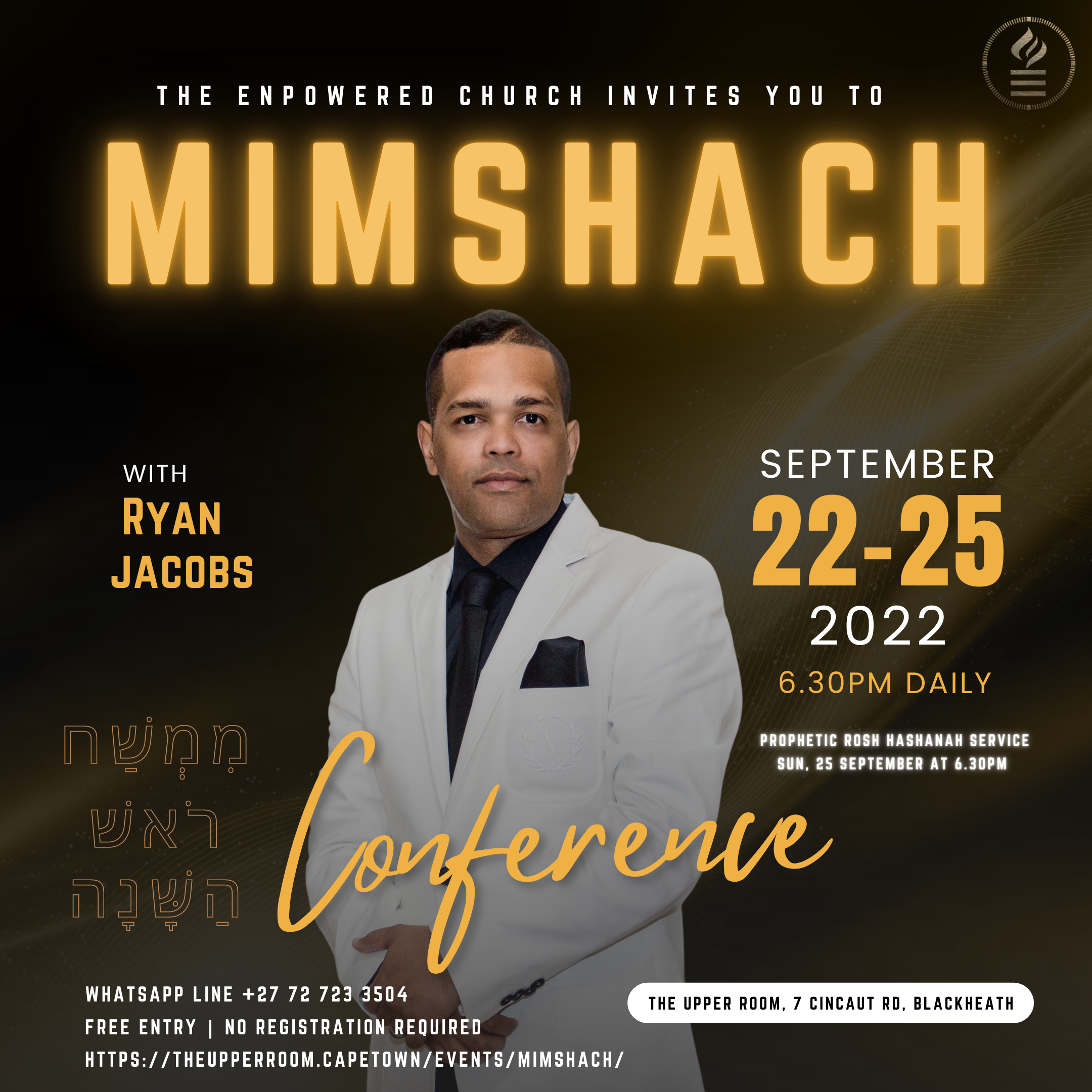 Mimshach Conference
The anointing has always been a mysterious subject and substance. God anoints His choicest vessels for the favour and empowerment of His Spirit. Jesus said, "The Spirit of the Lord is upon me, because he hath anointed me…" God said about David, "I have found David my servant; with my holy oil have I anointed him: With whom my hand shall be established: mine arm also shall strengthen him. The enemy shall not exact upon him; nor the son of wickedness afflict him…."
The anointing of the Spirit of God enables, establishes, strengthens, secures and expands a life. The anointing destroys yokes and limitations, by the expansion it causes in the one anointed.
You must be anointed with fresh oil: the anointing for supernatural expansion. The mimshach anointing is the unction for expansion. God desires to move some mountains in your life. He wants to expand your borders and break you out into a greater spiritual plane. Are you ready?
Join Ryan Jacobs this weekend (22-25 September 2022) for the Mimshach Conference. Something wonderful will happen to you!