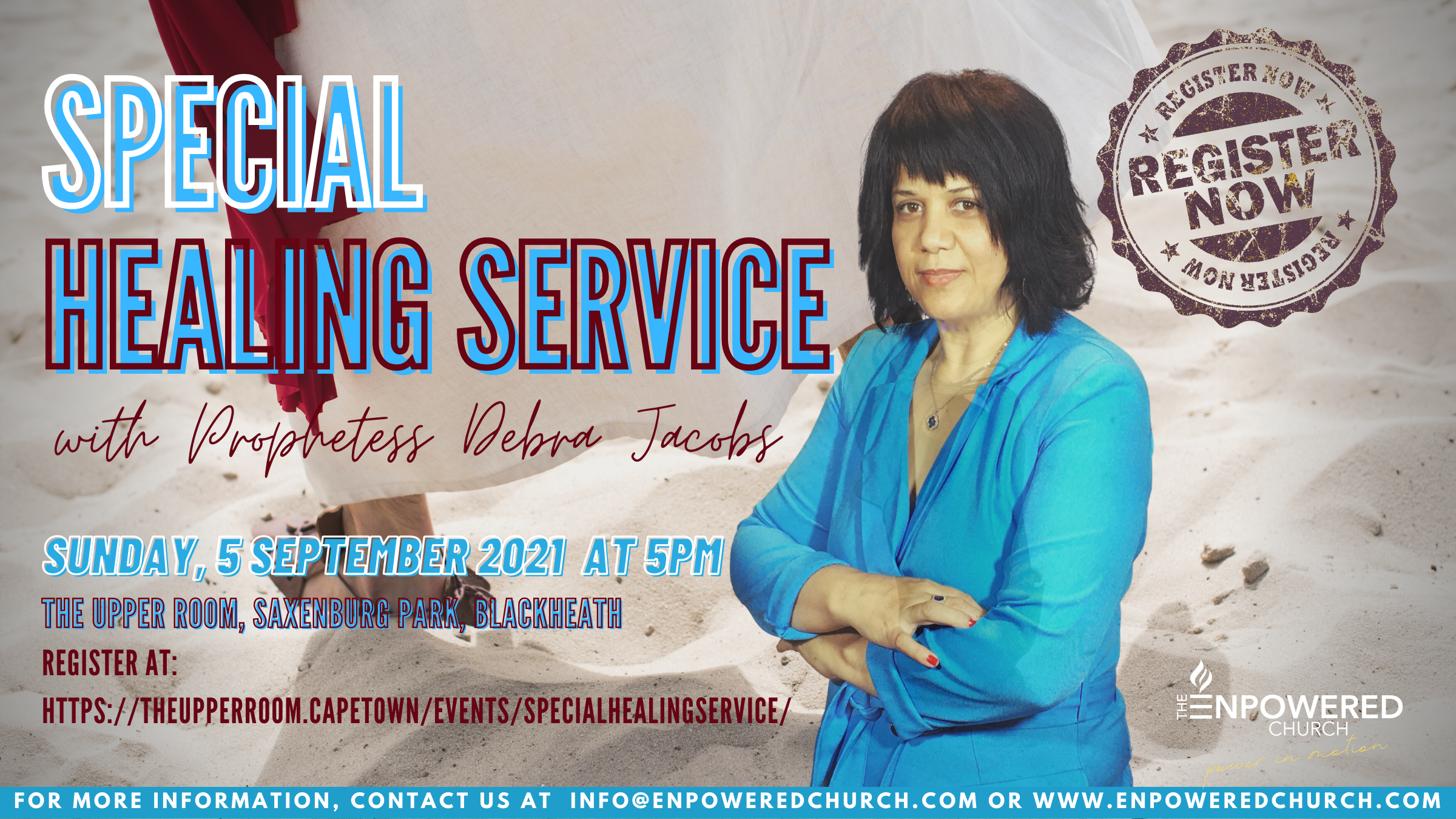 Special Healing Service
Join Prophetess Debra Jacobs for this SPECIAL HEALING SERVICE.
It is written, "…He fulfilled what was spoken by the prophet Isaiah: "He Himself took our infirmities [upon Himself] and carried away our diseases."
* NB.
DRESS CODE: SMART CASUAL
PLEASE NOTE THAT THE ORGANISER RESERVES THE RIGHT, TO HANDLE AND EFFECT BOOKING CONFIRMATIONS AND SEATING IN AN ARBITRARY MANNER.
The Registration ticket sales has ended!