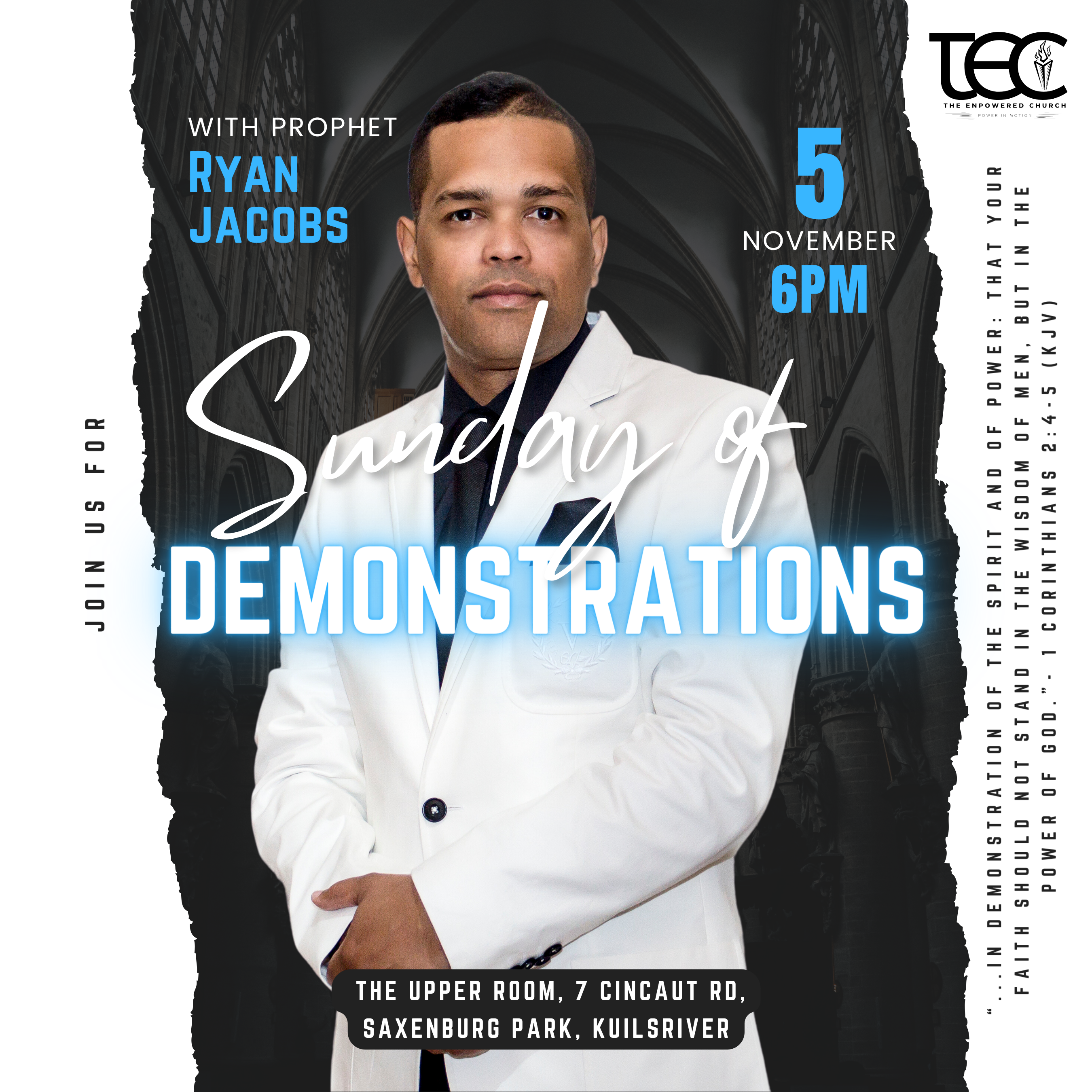 Sunday of Demonstrations
Join us for Sunday of Demonstrations with Prophet Ryan Jacobs on 5 November 2023 at 6PM.
God is ready to manifest His Spirit and Power to and through you. As it is written, "…In demonstration of the Spirit and of power: That your faith should not stand in the wisdom of men, but in the power of God."- 1 Corinthians 2:4-5 (KJV)
* NB.
Dressing Principle: You are coming to worship Him Who is The Best: Dress Your Best.
Dress Code: Formal (Sunday Best)