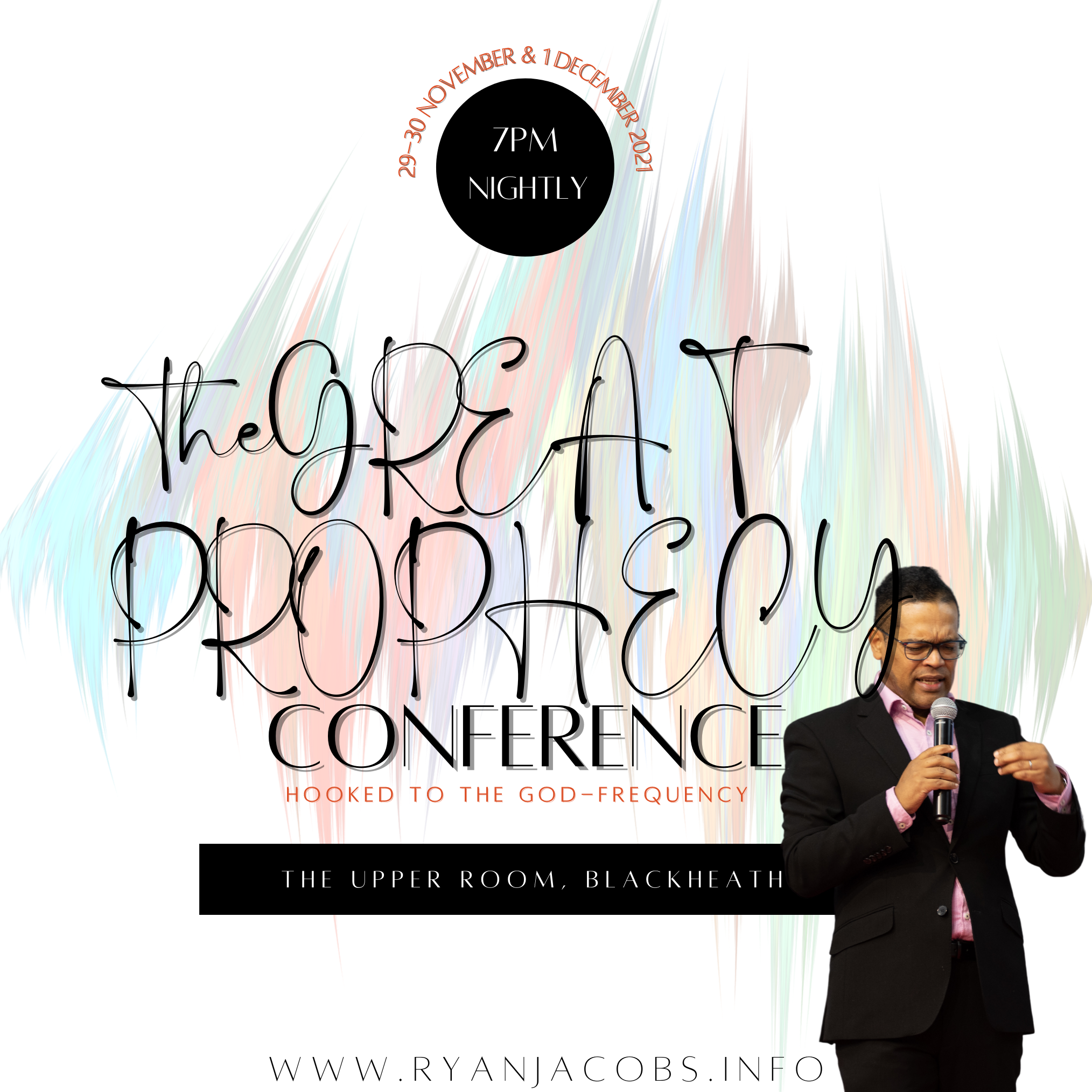 The Great Prophecy Conference
These days of crisis demand unusual preparation and a prolific response. The men and women of old, the heroes of faith knew how to ride the spiritual storms of the earth. And so should you.
Join God's Servant, Ryan Jacobs for the Great Prophecy Conference. And be encouraged, propelled and gravitated towards the God frequency.
Space is limited.
This is your time to abide in the God zone, by being hooked to the God frequency!
* NB.
Dressing Principle: You are coming to worship Him Who is The Best: Dress Your Best.
Dress Code: Smart Casual
Please note that the organiser reserves the right, to handle and effect booking confirmations and seating in an arbitrary manner.
The General Registration ticket sales has ended!
The Special Registration ticket sales has ended!