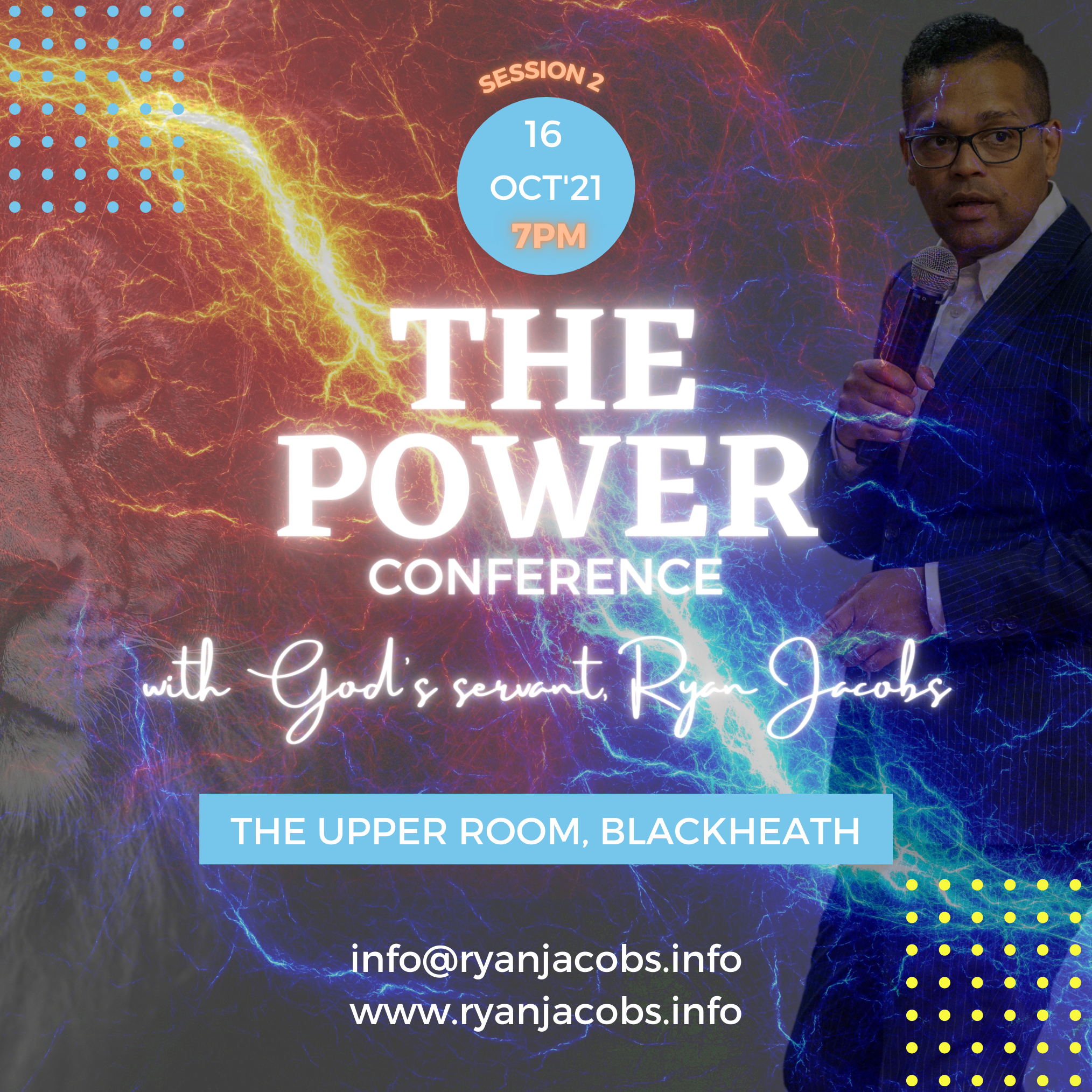 THE POWER Conference | Session 2
Join God's servant, Ryan Jacobs for THE POWER CONFERENCE | Session 2 from 7PM on Saturday, 16 October 2021.
The scripture is clear when it states: "For the kingdom of God is demonstrated not in idle talk but with power. (NET)
* NB.
DRESS CODE: NEAT CASUAL
PLEASE NOTE THAT THE ORGANISER RESERVES THE RIGHT, TO HANDLE AND EFFECT BOOKING CONFIRMATIONS AND SEATING IN AN ARBITRARY MANNER.
The ticket sales has ended!