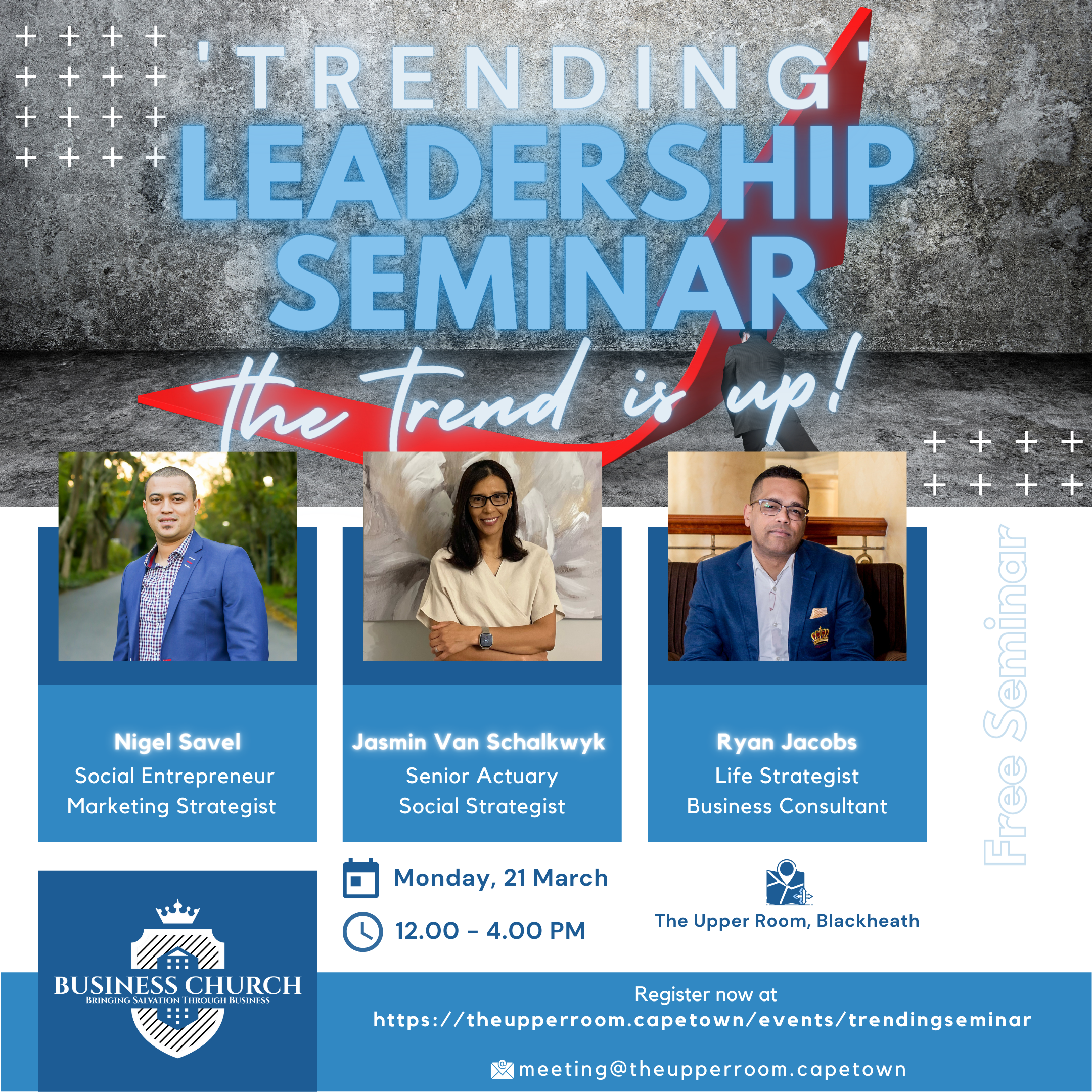 TRENDING LEADERSHIP SEMINAR
***REGISTRATION NOW OPEN***FREE SEMINAR***
Everyone is called to be a leader. Success in life demands leadership. It starts with self-leadership before branching into the various other branches of external leadership. Leadership is essentially navigation into the future.
Are you a leader in business, a non-profit or another type of establishment? We all need to understand trends.
A trend is generally defined as 'a general direction in which something is developing or changing.' These are volatile times in which to be a leader. Appreciating, Understanding, Interpreting and Setting the trends is a leadership imperative.
Join us for this special Leadership Seminar focusing specifically on trends. It will enhance your leadership armoury and posture.
The Register ticket sales has ended!